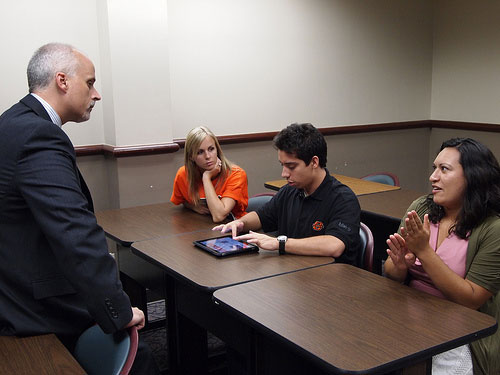 OSU has announced some interesting plans for some students this fall. The new plans include evaluating how well the iPad works in the classroom as an educational tool. The school will offer about 125 students taking five different courses the ability to use an iPad.
The courses are offered on the Stillwater and Tulsa campuses of Oklahoma State University in the School of Media and Strategic Communications and the Spears School of Business. The students will get over $100 off the cost of the iPad.
The school will evaluate how useful the iPad is in the classroom for enhancing the learning experience. It would be great if you could get your textbooks on the iPad.
iPad, school