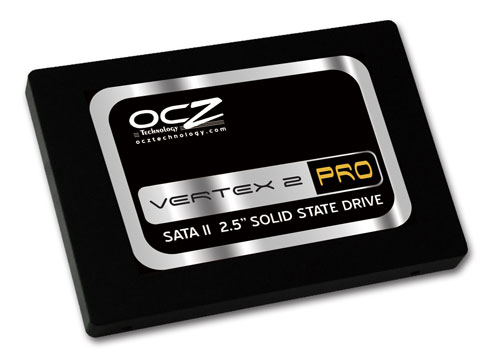 OCZ has been selling a couple versions of its Vertex SSDs for a while now. The last one we talked about was the Vertex 2 with up to 480GB of storage. Two more Vertex 2 drives have been added to the family including a Vertex 2 Pro and a Vertex 2 EX model.
The EX and the Pro have the same performance capability with write speed up to 285MB/sec and read speed up to 275MB/sec. However, on the inside the two use different types of NAND flash.
The Pro uses MLC NAND and the EX uses SLC NAND. That difference doesn't affect the performance of the SSDs at all. However, the EX is rated for ten times the number of program/erase cycles as the Pro. The SSDs will come in 50GB, 100GB, and 200GB capacities.
OCZ, SSD