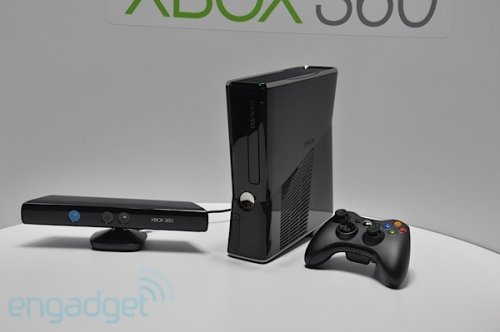 Meet the new Xbox 360. It will launch today for $299. The old Elite will be $249 and the Arcade will drop to $149. The new console looks like a stealth Xbox in glossy black with touch-sensitive buttons. According to Microsoft it's "whisper quiet," with one large fan instead of two.
It has integrated 802.11n WiFi, five USB ports, and 250GB of storage on a removable hard drive, though it's not the same drive as the old console, and older Memory Units won't work, either. To upgrade you can use a USB-to-Xbox hard drive connector cable to migrate to the new box. What do you think?

Then there's also a "custom Kinect port" on the back and apparently the power supply has moved inside the case. They are shipping to retailers now, with availability expected later this week.
$299, e3, Microsoft, New, official, xbox 360