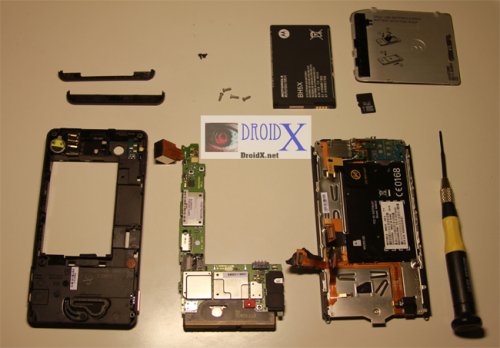 Motorola's latest Android smartphone, the Droid X was just announced a few days ago and we already have a teardown. This one comes from the guys over at DroidX.net and they even have a video tutorial if you want to take yours apart.
The Motorola Droid X comes with Google Android 2.1, with a 4.3 inch capacitive touchscreen display with a resolution of 854 x 480 pixels, a 1GHz processor and an 8 megapixel camera that can record HD video in 720p.

Some other specs include, 8GB of built in storage, a MicroSD card slot, and it can also be used as a WiFi hot spot for up to five different devices. Sounds good. We love a good teardown.
Droid X, Motorola, teardown