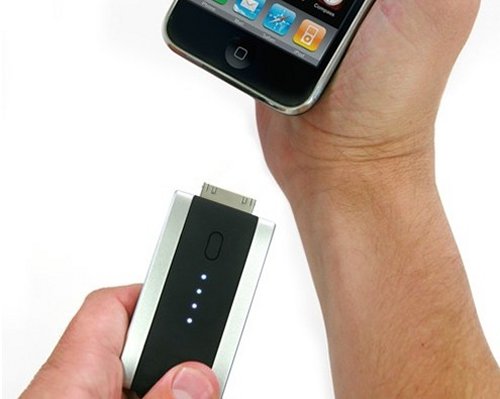 Mophie's juice pack air external case added some battery life to the iPhone, but it also makes your iPhone chubby. Now Mophie is introducing a line of external juice packs that pop into your device using a retractable dock connector.
The smallest will be the $40 1,000mAh juice pack reserve, then the $60 1,500mAh boost. Both are compatible with the iPod and iPhone and also offer "super-bright" LED flashlights. Lastly there's the juice pack power station, which hasn't been given a price or mAh rating, but will be compatible with the iPad.

The first two are available now.
Batteries, iPad, iPhone, iPod, Juice Pack, Mophie