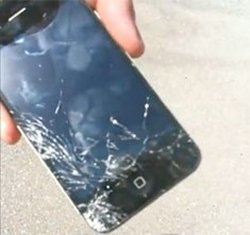 When you pay Apple prices for the latest shiny gadget, you are going to want some insurance to protect your investment. MobileProtect is the only company to offer insurance for the iPhone 4 right now, when it comes to cases of loss or theft, water or other liquid damage, accidental damage and out-of-warranty failure.
It's a great idea. Especially in this economy. It will cost you $11.99 a month for the coverage. It's probably only necessary for the more accident prone among us.

Otherwise after so many months, it is just costly and you are paying for the device over and over again.
Apple, insure, iPhone 4, MobileProtect, protect