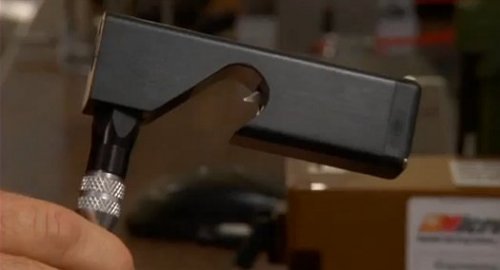 If you've ever wondered how Batman gets his gadgets charged, this is probably the answer. The military has developed the Remote Auxiliary Power System or RAPS. RAPS can be deployed like a grappling hook with overhead power lines. Then a tiny blade will penetrate the power line and make contact with the live wire inside.
The area around the blade will make contact with a second exposed wire that all powerlines have, transmitting electricity to an AC to DC converter safely at the end of the cable.

Pretty cool. Don't try this one at home.
Bat Hook, charge, devices, military, power lines