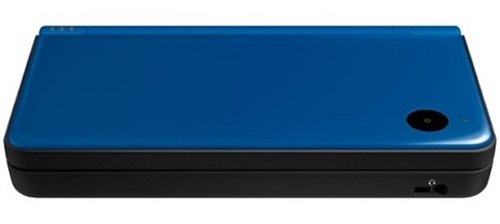 We know that Japan has some new colors for its DSi XL, but we weren't sure if we would be getting any new colors here in the States. Well, it looks like we are and that color is Midnight Blue. I know, it's very underwhelming isn't it?
In Japan they are getting yellow, blue and green, but apparently we just get this blue version, which leaves us feeling blue too. when it's released in July.

Not sure this color will have many people jumping to buy one.
Midnight Blue, Nintendo DSi, XL