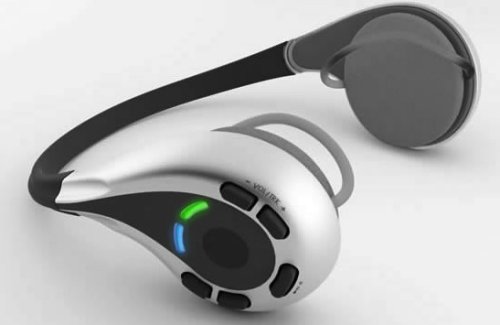 The MI-SPORT MP3 Player Headphones are waterproof and wireless headphones that are great for using when working out or just being out in the rain. They feature a fully integrated waterproof MP3 player. You can use it while swimming or hanging out by the pool, knowing they will be safe from water.
The headset includes waterproof soft sponge earplugs made to be worn underneath the headphones, that will block water out but allow sound in. The controls are on the exterior and your album text or personalized playlist is read and voiced back to you, in either a male of female voice or even a different language.

It also features 4GB of built-in memory with a battery life of 7 hours and supports MP3, WMA or AAC music formats. It's compatible with both the PC and MAC. Nothing on price or availability yet.
Headphones, Mi-Sport, MP3 player