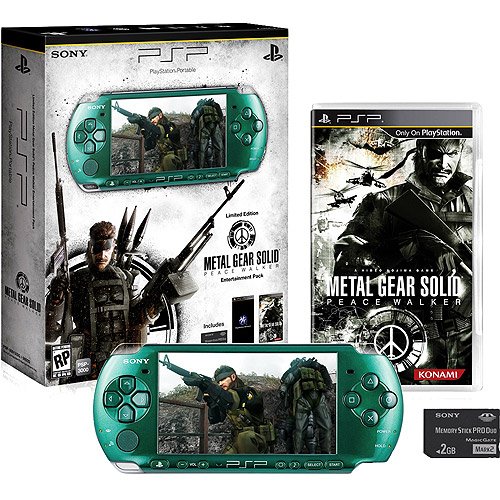 Fans of MGS will love this PlayStation Portable 3000 Limited Edition Metal Gear Solid: Peace Walker Entertainment Pack. It features the latest hardware revision of the PlayStation Portable and comes with your favorite Metal Gear Solid tactical stealth action.
You get a "Spirited Green" PSP-3000 system, a copy of Metal Gear Solid: Peace Walker in UMD format, a 2GB Memory Stick PRO Duo, a PlayStation Store downloadable movie voucher and a code to unlock in-game content which includes the Stealth gun and FOX T-shirt.

Pretty awesome bundle. $200.
Entertainment Pack, Metal Gear Solid, Peace Walker, PSP, Sony