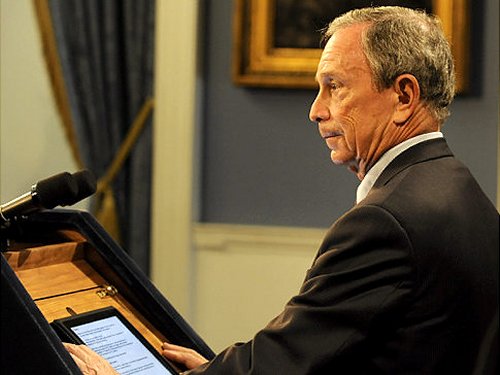 No matter what you think of Apple, you have to agree that the iPad, just like the iPhone is changing the world. Yesterday, Mayor Bloomberg used his iPad for a speech instead of using index cards. Earlier that day he even showed it off in Staten Island declaring that it may replace his daily briefing book, itineraries, and other notes.
Pretty high praise indeed. It might not have been the best venue to show off his new toy though, as he was there speaking about the city's struggling economy and facing questions from taxpayers. He loves the device. The mayor says that he even uses it to relax with a virtual Koi pond.

I hope he didn't use taxpayer money.
Apple, Bloomberg, iPad, Mayor, News