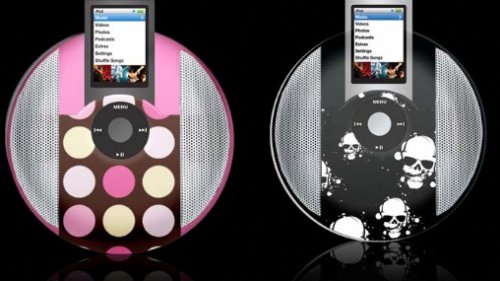 iWave's new Disk Speaker is pretty colorful for a small speaker. It sports a round design and is a perfect fit the iPod Nano 4G and 3G. Best of all it's portable.
The speakers are available with colorful designs printed on the speaker. Nothing on price yet though. One thing is for sure, you can't say that the designs are boring. Looks like there's something for everyone.

The retro one above looks pretty cool.
disk, iPod, iWave, printed designs, Speakers