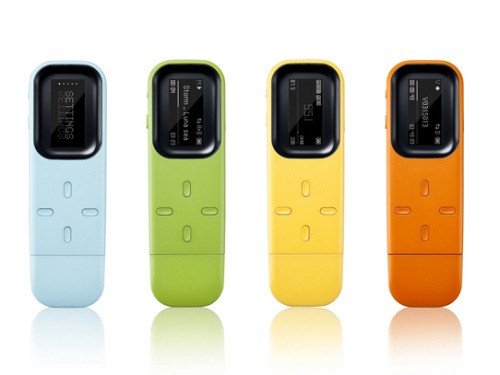 iRiver has just announced two new lines of cheap and colorful PMPs. First there's the T8 Candy Bar which boasts a classic USB stick design, and is available in eight colors. They feature 4GB of storage and a battery life of up to 17 hours.
Then there's the more interesting S100, which comes in 4GB and 8GB capacities, with a 2.83-inch, 240 x 320 resolution color display, FM Radio, microSD slot, and 720p video playback. Both the T8 and the S100 are available in Korea only right now.

The T8 is 69,000 Won ($58) while the S100 starts at 129,000 Won ($106).
Candy Bar, iRiver, korea, pmp, S100, T8