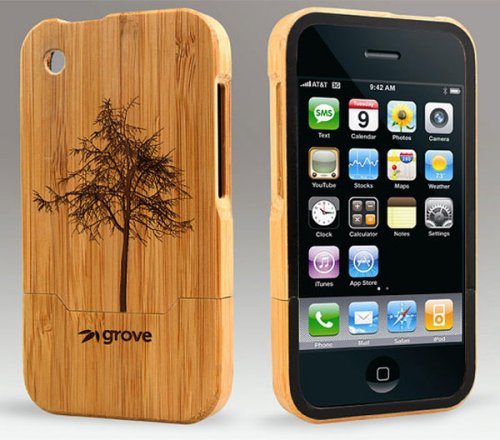 The design on the new iPhone 4 is beautiful, but maybe you want something more natural looking. If so then check out these new bamboo cases for the iPhone 4 from Grove Made. This case is available in a plain version, or in some versions with laser engraving.
They won't cost you an arm and a leg either as they can be had for just $49 for the plain version and $69 for the engraved version.

Expect them to be available around the 20th of June.
4, bamboo, case, Grove, iPhone, Made