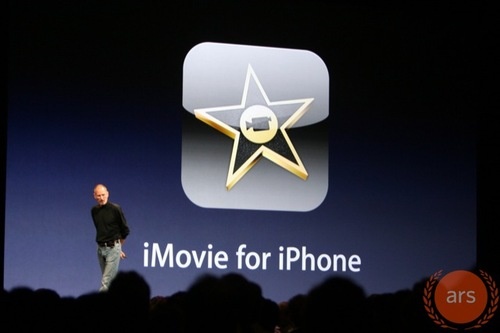 HD video recording is one thing, but the iPhone 4 needs a way to edit these recordings on the phone itself. Enter iMovie for iPhone. At last, you can be the Steven Spielberg of the iPhone. Well, maybe not that good.
Nothing too fancy here. We are talking video editing on a phone after all, not a desktop. But you can combine various clips, add music, photos, titles and transitions as well as throw in some basic effects. The effects are from the desktop version of iMovie, so you'll recognize them. You can export in 360p, 540p and 720p.

The app will cost $4.99 from the App Store.
editing, HD, iMovie, iPhone, Recording