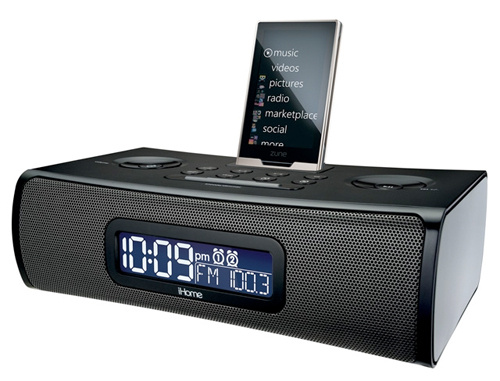 This may be the nicest looking Zune dock out there. The ZN90B dock is available for pre-order now, for only $100, and has AM/FM presets, EQ controls and iHome's "Reson8″ speaker chambers which provide "astounding clarity, depth and power." Oh and an alarm function too.
It will run on a pair of AA batteries, so you can take it with you anywhere, or can be charged via the AC charger. Expect it to be available sometime this month. It's great for charging your Zune while playing music.

Great price. Nice style.
Dock, iHome, ZN90B, Zune