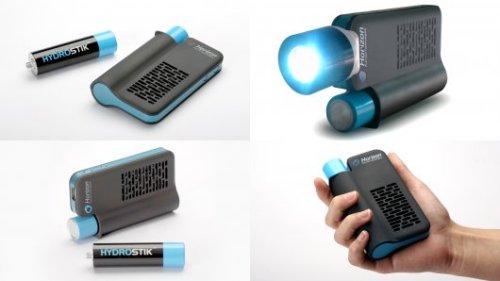 Horizon's MiniPak is available for $100. It's the first personal, portable fuel cell on the market for those in the US. Think of it as a mini power plant that will charge your gadgets. Each cartridge can hold a charge equal to a thousand AA batteries.
So you get a lot for your money, since the cost of AA batteries adds up. It comes with a bunch of connectors that will work with most common devices, and it all fits in the palm of your hand.

Great to take with you while traveling.
charger, fuel cell, Horizon, MiniPak