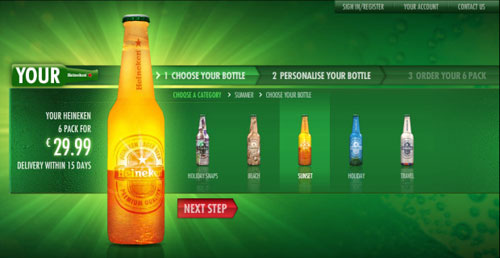 Heineken is known for its beer and the iconic green bottles the beer come sin. If you are tired of that green bottle and want something, a little more personalized the beer company is now offering customized bottles.
You can go the Heineken website and for about $38, you can order your own custom six-pack of beer. That's expensive, but it would be a great gift for the beer lover you know.
There are 42 different bottle versions that you can choose form. They can be customized with your own images and wording in certain areas.
beer, design, DIY