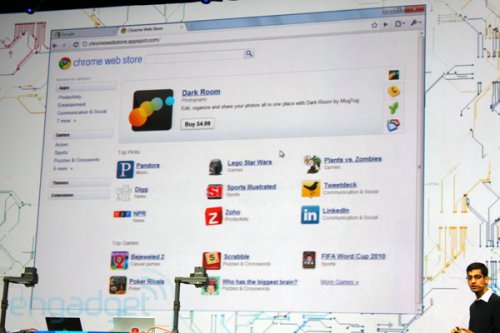 Google has been talking about its Chrome OS for a while now. The operating system is one of the latest attempts by Google to fight Microsoft on the software front. Google was able to fight and beat Microsoft with Android.
So far its Google Docs offerings aren't catching up to Microsoft Office, but Google hopes its Chrome OS will have better luck. Google is set to launch the open source OS late in the fall of this year. Google says that the OS will be compatible with applications already on the market.
This may be the key to getting manufacturers to use Chrome on their devices. Developers and users won't need to get new software, the apps they already use on Windows will work on Chrome according to Google.
chrome, Google, OS