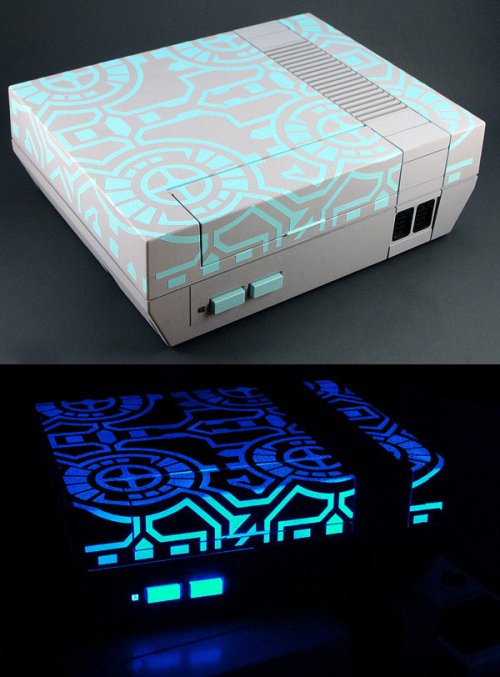 We love a good console mod around here and this amazing NES console mod by Thretris is a good example. It's a Tron inspired glow-in-the-dark Nintendo Entertainment System complete with an upgraded stereo sound system and detailing to replicate the Tron look.
The whole thing glows under black light very brightly and charges to then glow without blacklight , but softer. You can actually own this one if you want it, for $250 and it comes with the original power adaptor, RF switch, and controller.

Great mod. Not sure if they made a Tron game for the NES, but if they did, it would be mandatory with this console.
case mod, DIY, glow in the dark, hack, mod, nes, tron