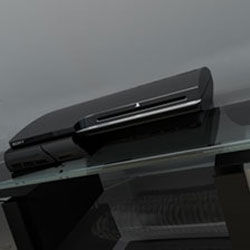 I just mentioned that cool looking MX-2 remote control from Gioteck. I also mentioned that you would need an IR adapter of some sort for it to work. The good news is that Gioteck has one of those coming too.
The device is called the Gioteck In2Link for the PS3 Slim. It not only adds a wide angle IR receiver, but it also adds some lost connectivity. The device plugs into the two USB ports of the Slim and adds a third powered USB port.
It also has a separate retractable charge cable for the controllers. Future modules will offer an SD card reader or a CF reader as well. Pricing and availability are unknown.
Gioteck, PS3 Slim