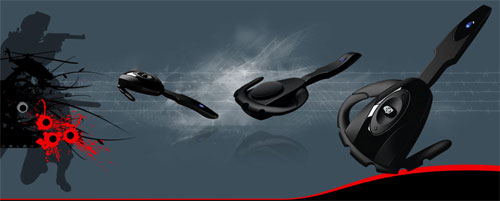 We have seen several new headsets for gamers get unveiled at E3 so far this year. One of the new headsets is the Gioteck EX-01 Bluetooth headset for the PS3. The wireless headset looks like a headset for a smartphone.
The device is designed for gamers and wirelessly connects to the PS3. It has a cushioned on-ear external speaker and ergonomic controls. The controls include volume and power buttons on the outside of the earpiece.
The ear hook that helps keep the headset in your ear is reversible for use on the left or right. The most interesting part of the EX-01 is its style; it looks like some spaceship the Ancients on Stargate would fly around in.
Bluetooth, gaming, PS3