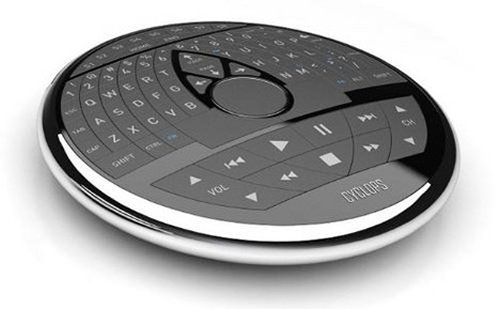 No, this is not a Klingon universal remote, but it looks like one. Genos has introduced the CYCLOPS universal controller, which they are calling the most ergonomically correct controller on the market. It is designed to fit perfectly between your hands and was originally designed to be the keyboard for the GenosTV Cable box, but it ended up as a universal remote control for TVs and devices instead.
There may even be a video game console version coming our way soon. The CYCLOPS can connect with most cellphones via Bluetooth as well. It certainly is beautiful.

Whether it is the future of remotes remains to be seen.
controller, Cyclops, Genos, remote, Universal