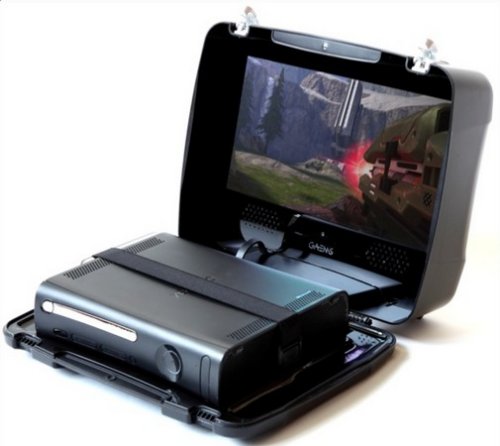 It isn't very convenient to carry your Xbox 360 around for gaming on the go. However, that is about to change with the GAEMS Portable Console Gaming and Entertainment System. It carries an Xbox and a 15-inch, 720p LCD in the lid, along with speakers.
Just open your console and you're ready to go. We aren't sure if the power brick fits in there too. But we do know that your controllers will not fit. Sadly.

The GAEMS suitcase will arrive before the end of the year for about $250. PS3 and new Xbox 360 versions are also on the way.
GAEMS, portable, PS3, suitcase, xbox 360