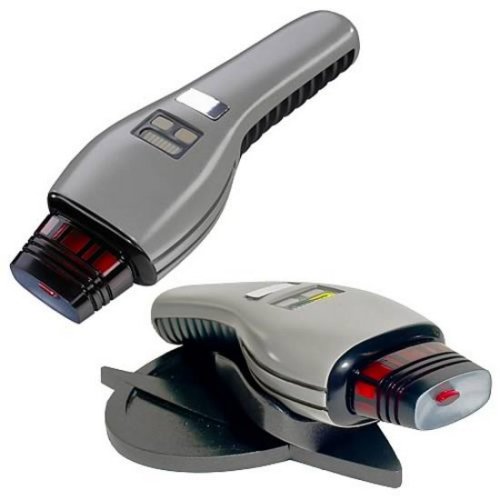 There's a reason you don't see dust in the corridors of the starship Enterprise. Turns out those phasers actually double as Dustbusters. Okay, not really. But this Dustbuster is crafted as a replica of the hand phaser from Star Trek: the Next Generation.
Interestingly, these prop weapons were nicknamed Dustbusters on set because of their familiar shape. This replica is much more than a hand vacuum, though. It has realistic LED lighting and sound effects and it's intricately crafted by the original prop masters to look exactly like the ones used in the TV series.

Only $500. Make it so.
Dustbuster, Federation, phaser, Star Trek, TNG