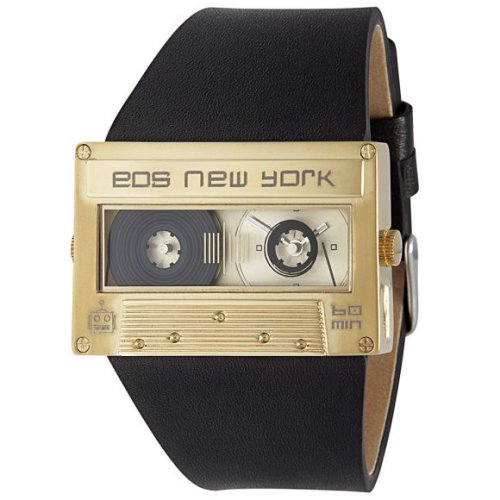 Remember the days of cassette tapes? Trying to get all of the music you can on 60 and 90 minute tapes? Relive those glory days with this neat retro watch. It features a gold plated stainless steel case with "EOS NEW YORK" laser etched onto the base.
There's also a cute laser etched robot and "60 MIN." The dial features two movable discs which mimics the movement of a real cassette tape. The hands are on the right dial for the time, with orange markers.

Only $135. Okay, that's a lot. But it's an awesome watch.
cassette, eos, Mixtape, retro, watch