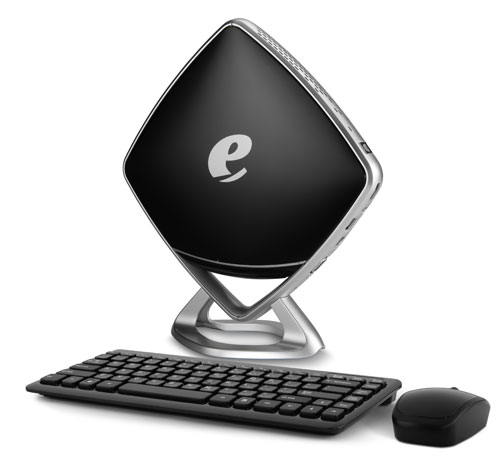 More and more people are adding HTPC machines to their living rooms now that prices for the systems are coming down along with the size of the machines. eMachines has unveiled a new HTPC that can also be used for basic computing called the Mini-e ER1402.
The little machine is about the size of a book at 7.1-inches in diameter and it weighs nine pounds. It has HDMI out and an optical audio output. Other features include 802.11b/g/n connectivity and support for full HD video.
The machine runs Windows 7 Home Premium uses an AMD Athlon II NEO CPU, and has GeForce 9200 graphics with 2GB of RAM. Storage is to a 160GB HDD and the machine is available now for $299.99.
eMachines, HTPC