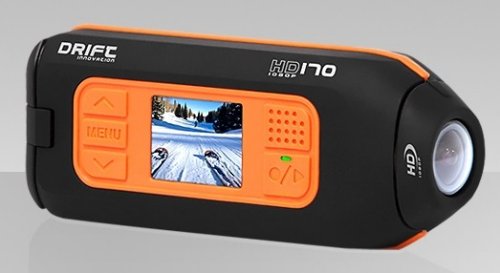 Drift Innovation's HD170 is an attractive helmet cam. It boasts a tiny 1.5-inch color LCD and built-in speaker. An adjustable lens should give you more freedom in how you attach it, too. Priced at $329, it's a good deal with the other specs.
Like 30fps, H.264 compression, 5 megapixel stills, 1110 mAh battery, up to 32GB SDHC card. If you're looking for a helmet cam for your crazy stunts, this one is worth a serious look.

It's nicely designed too.
1080p, cam, Drift Innovation, helmet, LCD, rotating lens