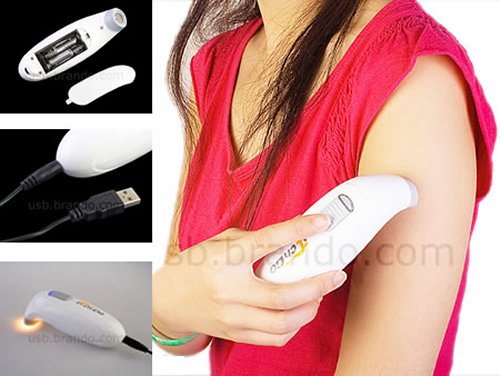 The USB Itching Removal Instrument from Brando aims to help you scratch that annoying itch. Should you get an itch, just whip out your USB Itching Removal Instrument, plug it into your PC and scratch that itch.
It also works using 4 AAA batteries. Or you could just itch it yourself. It supposedly works using electronic and optical spectrum technology. This is basically a $15 device for those who don't know how to buy a $0.99 back scratcher.

Nope. It isn't April fools. Just feels like it.
brando, Itching Removal Instrument, USB