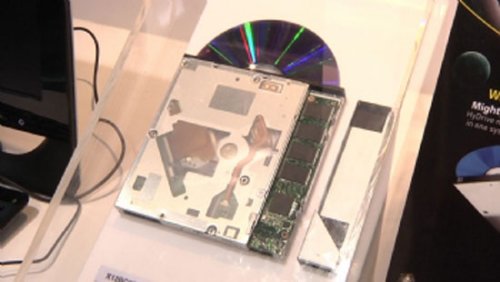 Blu-ray players normally just play Blu-ray discs, but Hitachi see them doing more. That's why they decided to integrate a 32GB solid-state drive as well.
Hitachi is calling it the "Hy Drive,". The idea is that the operating system and critical software components could be installed into the SSD, leaving your platter hard drive free for everything else. It could improve overall system performance. Hitachi launches the new drives in August.

I wonder what else they can do with it.
Blu-ray, drive, Hitachi, Memory, SSD