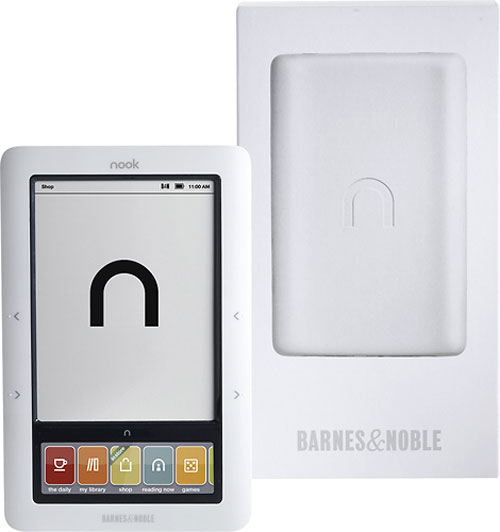 The original Nook eReader that Barnes & Noble unveiled had integrated 3G connectivity for downloading books on the go. Many people found that they only downloaded books at home and wanted a cheaper device without 3D and Barnes & Noble have complied.
The WiFi only version of the Nook has landed on BestBuy.com. You can pre-order the device at BestBuy.com for $149.99 with delivery by July 3. The device is just like the original Nook sans 3G.
You get a 6-inch screen, 2GB of internal RAM, a microSD card slot, and a lithium-polymer battery. The new version of the nook supports MP3 files and has a 3.5mm headphone jack.
Best Buy, Nook, Wi-Fi