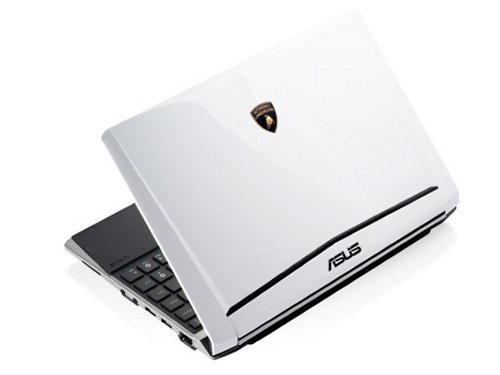 The VX6 and VX7 Lamborghini-branded notebooks were shown off at Computex. The VX6 is white with the typical Lamborghini styling. The 12-inch netbook is powered by a dual-core 1.83GHz Atom D525 processor, NVIDIA ION 2 graphics, up to 4GB of DDR3 RAM, Windows 7, and has a 12.-1inch 1366 x 768 pixel display.
The larger VX7 offers a 15.6-inch 1920 x 1080 display, Core i3, i5 or i7 processor and supports up to 16GB of ram. No official word on pricing just yet, so that money is going to keep burning a hole in your pocket. Rest assured, it will be expensive.

Might as well save up for the actual car.
ASUS, Lamborghini, luxury, Notebooks, VX6, VX7