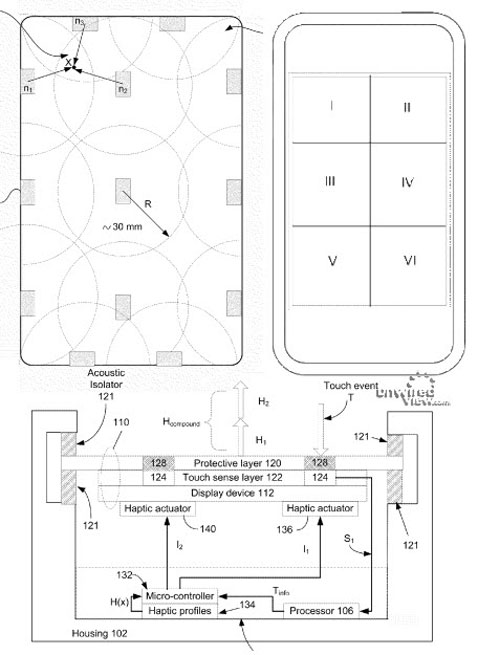 I like running across patent applications from companies like Apple because they give us a glimpse at the kind of tech our gadgets will offer in the future. A new patent app has surfaced that Apple filed last year for haptic feedback called "Multi touch with Multi Haptics."
The app outlines a way that Apple could provide haptic feedback for touchscreen devices like the iPhone and iPad. The patent has a bunch of haptic actuators around the screen under the surface.
All the different actuators allow the device to provide different types of haptic feedback based on the multitouch input to the phone. That would mean that you could get different feeling feedback for swipe, pinch, and other gestures.
Apple, patent