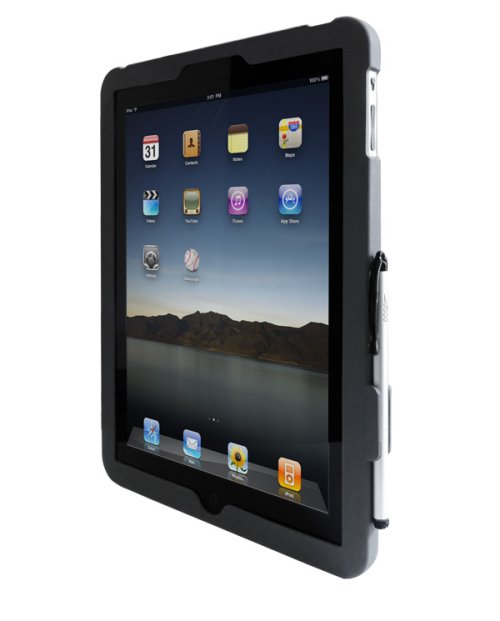 Do you like scribbling on your iPad but find your fingers too clumsy? Fingers aren't exactly a good instrument for art. The Pogo sketch stylus might offer some help, along with the Particle case from Ten One Design. It allows you to keep your stylus close with a handy holder built into the iPad case itself, which looks stylish.
The Pogo Sketch stylus has been specially designed for the iPad and turns your iPad in to a handy writing notebook and sketch pad. The Apple iPad Particle Case is just $34.95.

It allows you to do what your fat fingers can't.
Apple, iPad, Particle Case, stylus