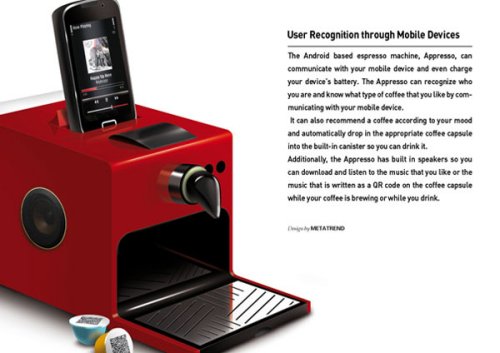 Coffee makes the world go round. If we had no coffee, none of us would get out of bed in the morning. So it makes sense that we are always looking to improve coffee making technology. This new coffee machine concept is a bit different. And we aren't sure it really improves things much.
It has a dock for an Android powered smartphone on top. Apparently the phone runs an app that would play music when docked, so you get have some tunes with your coffee. It has a QR-code scanner that reads the barcode-like tags on top of the coffee cartridges and plays music to go with the brand/flavor.

Interesting, but not very useful.
Android, coffee maker, concept, music