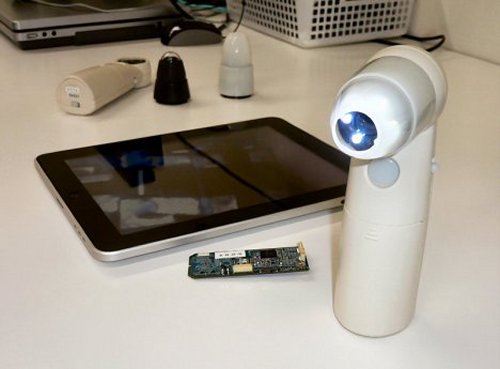 Now you can use a microscope with your iPad. Scalar Corp has developed the AirMicro model A1, a microscope capable of connecting to the iPhone/iPad via a wireless LAN. It's powered by three AA batteries. It's a portable microscope with a 50x lens, so you can zoom in and out of the images which will be shown on the iPad or iPhone.
It can be used with replaceable lens units with magnification ratios ranging from 50x to 200x and can shoot QVGA videos at 15fps with its 5-megapixel CMOS sensor. It should hit North America in mid-June and the Japanese market by the end of June.

The AirMicro model A1 will be priced around $390 in the US.
AirMicro, iPad, iPhone, Microscope, Model A1