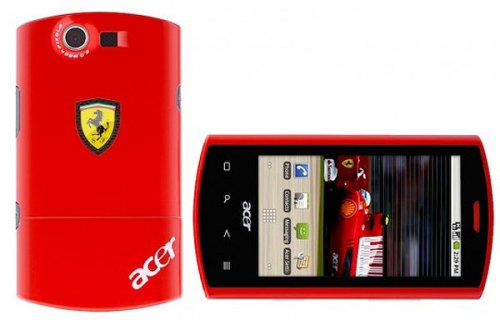 This new special edition Ferrari branded Acer Liquid E Smartphone is certainly eye catching. The special edition device is expected to land in the pockets of those with plenty of disposable income, where it will be powered by a Snapdragon processor and equipped with a 3.5 inch capacitive touchscreen display, a 5 mega pixel camera with auto focus, Wi-Fi and GPS.
It also comes with preloaded exclusive Ferrari content like Ferrari videos, images and wallpapers, along with Ferrari ring tones that imitate Ferrari engines.

If that isn't enough for you, you can also purchase a Ferrari branded Bluetooth headset to match this baby.
Acer, Ferrari, limited edition, Liquid E, smartphone