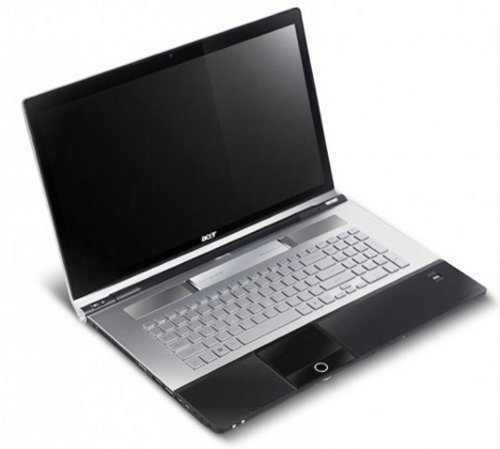 Acer has some cool new notebooks for the US, like the 18.4-inch Aspire 8943G, which features the company's new Ethos look with a minimal aluminum body, chiclet keyboard, five speakers and a subwoofer. It's priced at $1,550 and some specifications include a 1.6GHz quad-core Intel Core i7 processor, ATI Mobility Radeon HD 5850 graphics chip, 4GB RAM, 500GB hard drive and a Blu-ray player.
The TimelineX series has been updated as well, with the new models featuring low-power Core i3 and i5 processors, and they are less than an inch thick. The Aspire 1830T has an 11.6-inch display, ULV Core i3, 3GB of RAM, 320GB hard drive and will be priced from $600. You can also opt for configurations that include the Core i5, 4GB of RAM and a 500GB drive for a higher price.

The 14-inch 4820T and 15.6-inch 5820T have internal DVD drives and are priced from $750 up. Specifications include a Core i3 processor, 320GB hard drive, 4GB RAM.
Acer, Notebooks, TimelineX