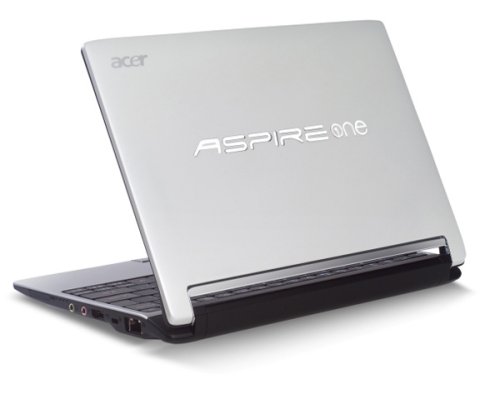 Acer has officially announced the Aspire One 533. It's a slick looking netbook that features a 10.1 inch LCD display with a resolution of either 1,280 x 720 pixels or 1024 x 600 pixels and comes with your choice of Intel Atom processors. Either a 1.66GHz N455 Atom processor or a 1.83GHz N475 Atom processor.
Nothing on price or availability yet, but some other specs include up to 2GB of DDR3 RAM, either 160GB or 250GB hard drives, Intel GMA 3150 graphics, WiFi, Bluetooth 3.0, and 3G.

Nice design on this one.
533, Acer, Aspire One, Netbook