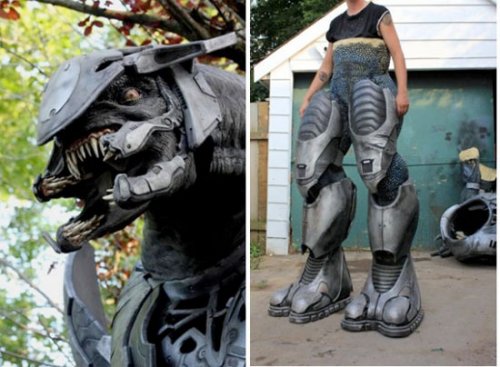 The Halo aliens look scary on screen. I mean these are some bad-ass aliens, huge aliens, in armor. With guns. Everytime I play, I thank god I've never seen the real thing. Now I have. And I have wet myself.
This costume is so realistic, it's scary. The animatronic Halo Elite costume was created by effects artist Pete Mander and could easily be used in a movie. It's over seven feet tall and took countless hours to build. The man is a genius.

Now let's burn it before it kills us all.
costume, Elite, Halo, Pete Mander