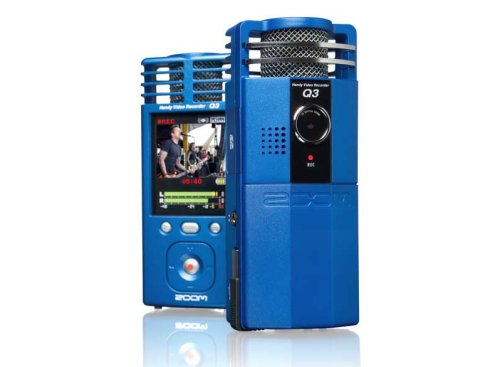 The Zoom Q3 camcorder landed here in the US back in October with a price tag of $249. The camera was most known for high quality sound recording capability.
The Q3 can record sound in stereo with 24-bit/48 kHz quality. The camera is mostly aimed at the YouTube fan wanting to upload video with quality audio as well. The camera has a video resolution of 640 x 480.
It records at 30 fps and can store 16 hours of video to a 32GB SDHC card. The new price for the Q3 is now $199 and the camera ships with software for uploading to YouTube.
camcorder, Zoom