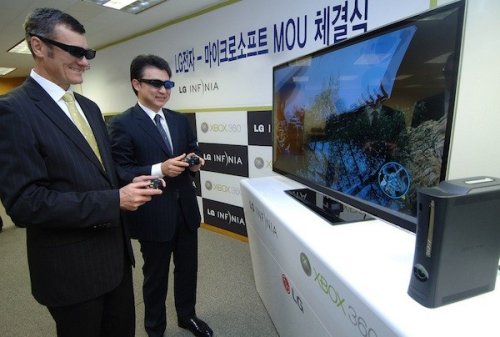 The image above is great news for those who have been waiting for some 3D gaming on their XBox 360. The console gets some help from an LG 3D television. LG and Microsoft are jointly marketing LG's new 3D televisions along with 3D-capable Xbox 360 games in South Korea.
The plan is to later expand the partnership through the Asia Pacific region. Apparently they are about ready to begin bundling Xbox 360 3D games with LG 55/47LX9500 LED televisions at the end of June.

There's nothing specific claiming new Xbox 360 hardware, just like with the PS3.
3D gaming, LG, xbox 360