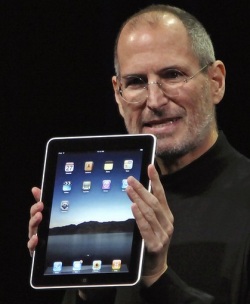 Attention Walmart shoppers, you might see the iPad hitting Walmart stores near you sometime soon. Senior vice president of entertainment for Walmart's US stores has confirmed that they're planning to carry the iPad later this year.
U.S. distribution is currently limited to Apple's online and retail stores and Best Buy locations offering the Apple "store-within-a-store" concept. We'll have to see how this works out as Apple is busy trying to keep up with customer demand for the iPad.

Will they even have enough to stock Walmart shelves?
Apple, iPad, walmart