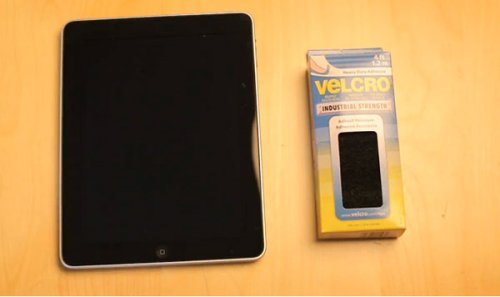 This is the kind of forehead slappin duh innovation that we love to see around here. It's so simple, we wish we had thought of it. When you attach velcro to your shiny new iPad, it turns Apple's portable tablet into a wall-mountable hands-free display, but that's not all.
With velcro there are probably hundreds of new ways to use the iPad. How about as a GPS unit mounted on your motorcycle's gas tank? Risky for your iPad, but it works. Jesse Rosten demonstrates some interesting uses of velcro in the below video.


iPad + Velcro from Jesse Rosten on Vimeo.
iPad, tips, tricks, Velcro, versatile