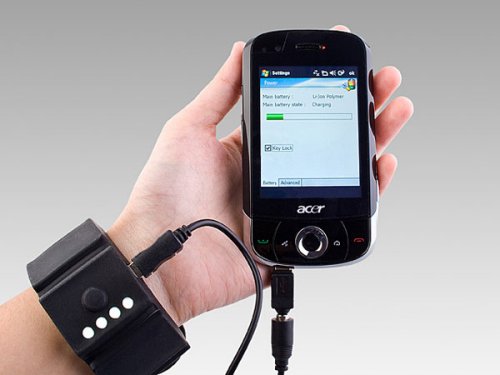 This gadget is proof that having some extra battery power will severely mess up your fashion sense. The USB Wrist Band Battery is compatible with a range of devices like your mobile phone or handheld games console. And while you are charging your device, others will think you are wearing some sort of medical splint on your wrist.
It features a built in rechargeable 1500mAh battery and will work with a number of connections like microUSB, Mini USB, Sony PSP, Nintendo DS, and mobile phones from manufacturers like Sony, Samsung and Nokia.

It comes with twelve connectors, and the internal battery can be recharged by USB. Only $35.00 from Brando.
battery, charger, USB, Wrist Band