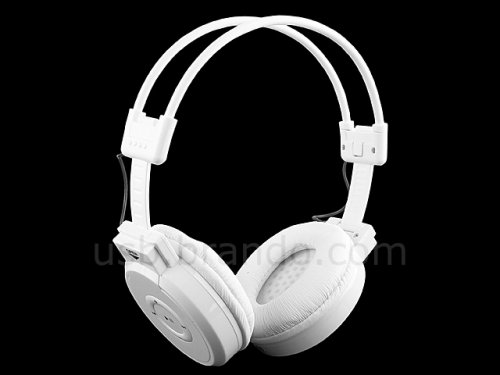 Forget wires. Forget having a separate MP3 player from your headphones too. Why not keep it all in one unit with this cool new USB Headphone MP3 Player? That way, it's all on your head, in one place.
Sure, it looks awkward to use and totally uncomfortable with not much padding, but at least it eliminates carrying a separate MP3 player. Only $34.00 from Brando. Some features include: Playing MP3s from SD/MMC cards, Hi-Fi sound, Rechargeable lithium battery, Folding design, Blue backlight LCD display and Five sound functions.

Brando does it again. But is that a good or a bad thing?
headphone, MP3, player, USB