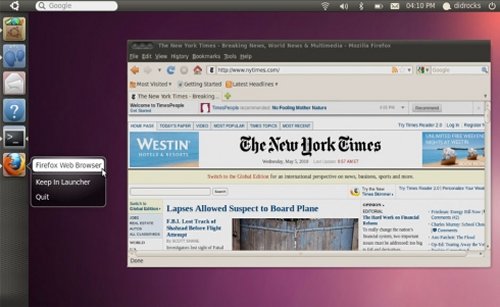 When it comes to booting up your netbook, how fast is fast enough? Windows users are used to waiting anywhere from a few seconds to minutes depending on your system's configuration platform. Any recent computer has a decent start time, but if you are impatient, you might want to consider Ubuntu Light.
This version will boot up your netbook in just 7 seconds. It's a full-fledged Linux distribution which offers all the usual tools that come with a desktop OS, like your web browser, office suite, communication and security features and compatibility with thousands of third party apps. The hardware used to achieve this 7 second boot time is a Dell Inspiron Mini 10v that runs on an 1.6GHz Intel Atom N270 processor.

Fast enough for you?
7 seconds, Boot, Netbook, operating system, Ubuntu Light