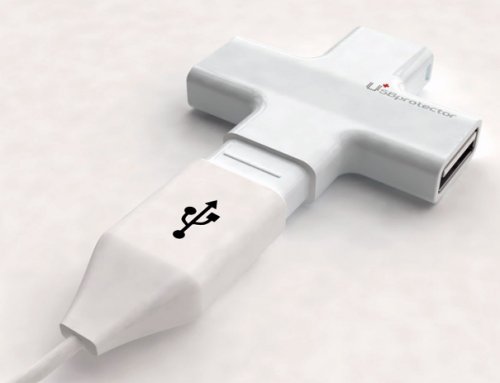 Having anti-virus software on your computer is essential. You also have to worry about getting a virus on your removable storage nowadays too, so designers have come up with this U+ USB Hub concept.
It's a USB hub in the shape of a cross, that offers an antivirus scanner, allowing you to scan your flash drives, ensuring that the infection doesn't spread from there. It should also keep you safe from vampires and demons.

Pretty smart idea. Viruses are often transmitted through USB flash drives.
concept, demons, design, scans, U+ USB Hub, viruses