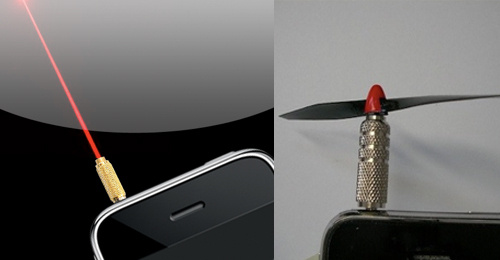 Your iPhone just became even more versatile. Now you can turn it into a fan, a flashlight, even a laser, thanks to German company HMB TEC, who has created peripherals that plug into the headphone jack, controlled by special apps.
The fan costs 19.90 € with no app needed to control it. The laser costs 20 € with $5.99 for the app. Some other accessories HMB TEC has come up with include a flashlight, thermometer, heart monitor, infrared remote, microphone and stethoscope. Now there really is an app for everything and your iPhone can do it all.

Impress your friends with these.
fan, Flashlight, HMB TEC, iPhone, laser