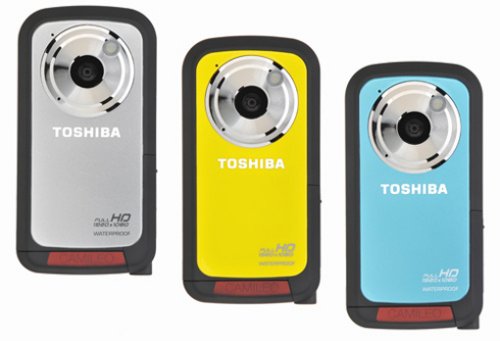 The Camileo BW10 is Toshiba's first waterproof camcorder, which should arrive at the end of June for £129.99 or about $186. This camcorder will record 1080p full HD videos at 30fps, while underwater up to two meters.
The Toshiba Camileo BW10 also boasts a 10x digital zoom, a maximum ISO up to 1600, SD card support up to 64GB, HDMI output, a 10 second self-timer and one button Youtube uploading.

The rugged device will be available in yellow, turquoise and silver.
camcorder, Camileo BW10, Toshiba, Waterproof